Hamilton Island Holiday Rentals
Accommodation on Hamilton Island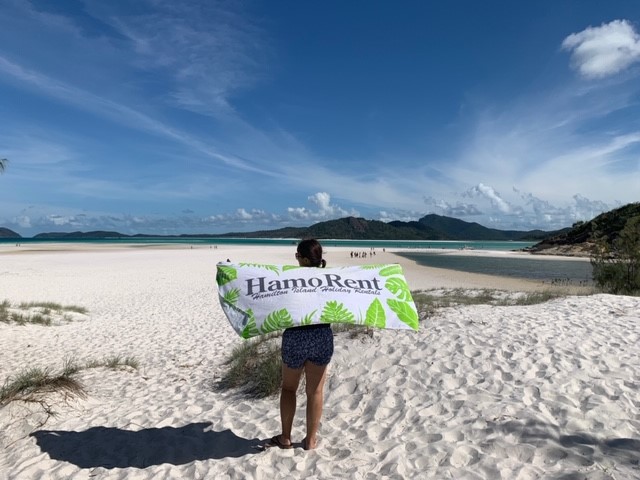 Updated 17th June 2020
AN IMPORTANT MESSAGE FOR GUESTS DUE TO ARRIVE
Following the Australian Government's announcement easing restrictions of all non-essential travel, Hamilton Island will be officially reopening to all Australian residents on the 1st August. Hamilton Island Enterprises will be watching the advice from the government closely in the coming weeks for more border openning information in case of outbreaks. What is most important right now is to ensure everyone follows the government advice to avoid the spread of COVID-19.
Changes have now been made to our Cancellation Policy for all bookings made before 6th April to be fully flexible allowing date changes to a future time within 12 months of the original booking. Bookings made after the 6th April will be fully flexible if there is another outbreak you either you are unable to come or the island closes again.
Due to long call wait times, we would respectfully ask guests to contact us via email This email address is being protected from spambots. You need JavaScript enabled to view it..
All money held in trust will be kept against your future booking and nightly rates may change due to seasonality and availability.
We thank you for your understanding during this time and look forward to welcoming you back to Hamilton Island as soon as we can. Note: For now our opening hours are between 9am and 6pm Monday to Saturday and closed on Sundays.
Hamilton Island is a tropical paradise located amongst the beautiful islands of the Whitsundays.
We at HamoRent are based on Hamilton Island so we know everything there is to make your holiday the best it can be. Most of our apartments are on the beachfront resort side of the island with every amenity and convenience within easy walking distance.
Each of our Hamilton Island Holiday Apartments for rent comes with your own private complimentary golf buggy for sight seeing, shopping and dining at one of the many eateries. We have a personalised meet and greet service that will collect you on arrival to the Island and escort you on departure.
Whether relaxing on the balcony overlooking a Coral-Sea, lazing on the beach or just floating around the pool, your luxury accommodation with HamoRent will make your holiday the best it can be and have you coming back again and again.
Click here to check availability for your next stay

Or CALL US 07 4946 5390

We also have a stunning holiday home in Airlie Beach. With 4 bedrooms and 2 bathrooms and spacious indoor and outdoor entertaining areas it has everything you could want